Cloud Computing Job Trends Worldwide
Cloud Computing Employment Growth in the US
Many people fear that because of cloud computing, people will lose jobs in particular those involved in IT.  Yes, there will be jobs lost but people need to realize that cloud computing will open up an influx of new ones.  These same IT people better  learn to adapt as sitting on the sidelines waiting for the world to go back to traditional IT models will do them no good.  Companies will adopt cloud computing and so shall IT professionals.
Cloud Computing Trends in The UK
Cloud Computing jobs increased 588%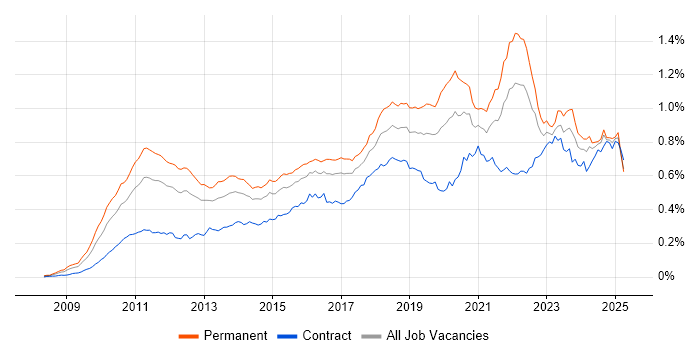 Established in 2009, CloudTweaks.com is recognized as one of the leading authorities in cloud computing information. Most of the excellent CloudTweaks articles are provided by our own paid writers, with a small percentage provided by guest authors from around the globe, including CEOs, CIOs, Technology bloggers and Cloud enthusiasts. Our goal is to continue to build a growing community offering the best in-depth articles, interviews, event listings, whitepapers, infographics and much more...
Latest posts by CloudTweaks (see all)