Whitepaper Research: New Requirements for Security and Compliance Auditing in the Cloud
"New Requirements for Security and Compliance Auditing in the Cloud"
Learn how to prepare for cloud computing and how to manage IT security and compliance within the cloud.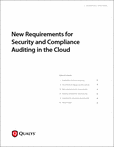 With the proliferation of cloud computing, how does an organization manage IT security, compliance, and audit? Cloud computing poses new challenges for IT security, compliance and audit professionals who must protect corporate data and IT assets, and verify compliance of security controls.
This white paper begins with a definition of cloud computing and its various models, explains how cloud computing is changing assumptions about security, and provides guidelines for auditors who must verify the effectiveness of security controls used within a cloud computing system. Cloud adoption is real, so learn how to prepare your organization, tools, and processes for these changes before migration begins.
Receive Your Complimentary White Paper NOW!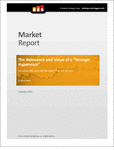 "Cloud: The Relevance & Value of a Storage Hypervisor"
This white paper discusses the relevance and value of a Storage Hypervisor, and focuses on what users need to get started building and implementing a storage hypervisor vision.
It summarizes market dynamics which are driving to more organizations implementing a Storage Hypervisor strategy.
Receive Your Complimentary White Paper NOW!
Established in 2009, CloudTweaks.com is recognized as one of the leading authorities in cloud computing information. Most of the excellent CloudTweaks articles are provided by our own paid writers, with a small percentage provided by guest authors from around the globe, including CEOs, CIOs, Technology bloggers and Cloud enthusiasts. Our goal is to continue to build a growing community offering the best in-depth articles, interviews, event listings, whitepapers, infographics and much more...
Latest posts by CloudTweaks (see all)