Object Based Storage
Is your data exponentially growing? Are you using orthodox storage systems like Storage Area Network (SAN) and Network Attached Storage (NAS)? Cloud computing with its numerous benefits and innovative capabilities now offers a novel way of working with data through 'Object based storage model'. Due to the ever increasing pressure exerted by the industry on the interface to storage, the storage technology has progressed to the point that a change in the device interface is needed. Well, the answer perhaps lies with object based storage, an emerging standard aimed to address this problem. Let's further elaborate about object based storage.
Objects can be categorized as either:
Files
Blocks
While files provide user applications with a higher-level storage abstraction that enables secure data sharing across different operating system platforms, blocks offer fast, scalable access to shared data. Having said that, the third related aspect is the all-important metadata which is basically data providing information about one or more aspects of the data, such as means of creation, purpose, time and date of creation, location, and author of the data. In a nutshell, object-based storage separates metadata from object data, storing it all on one level, rather than as a hierarchy as with traditional file-based storage.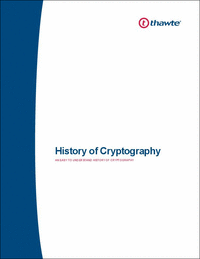 With this understanding, you might think that object based storage is beneficial for large companies only, but that is not the case. At the outset, Cleversafe has been labeled as the pioneer in object storage by leading analyst firms. The breaking news is the fact that this innovative technology is now being made available to small to mid-size companies trying to cope with growing data needs. The Bunker, with its managed service, in partnership with Cleversafe, is providing small and mid-sized businesses to take advantage of object storage, its scalability and inherent security, which encrypts data both in transit and at rest. The best part is that you only pay for what you use!
Philip Bindley, CTO at The Bunker comments: "IT leaders are faced with increasing challenges for data storage; the amount of data is growing exponentially and storage is consuming an ever-greater share of available IT budget. The cost and flexibility of public cloud storage have offered some respite, but at the expense of security and compliance for many businesses. We believe our Object Storage managed service solves all of these challenges for businesses, particularly in providing secure robust cloud storage that addresses data sovereignty and compliance requirements."
The notable effect of object based storage is separating or offloading the entire space utilized by blocks from storage applications. For instance, in a traditional file system architecture, block-based file systems can roughly be divided into two sections: a user component (files and directories) and a storage component (mapping data structure to physical storage), making it simpler to offload management to the storage device, which is the intended effect of object based storage.
An added benefit is the enhanced De-duplication capability – a process of comparing electronic records based on their characteristics, from which the legal e-Discovery industry can enormously benefit. In offloading metadata to the storage device, objects remove the dependency between the metadata and storage application, making data sharing between different storage applications viable.
What about security aspects of object based storage over the cloud?
Unlike block based storage, security is the single most distinguishable feature of object based storage. A few important security benefits provided by object based storage are:
Cross platform data sharing and application level security (objects enable creation of multiple security domains whose access policies are individually determined by the storage applications)
Increased capability of self-management within storage devices such as recovering from failures and regular backups.
The security enforcement policy is set by the storage application, while object based storage devices provide only the mechanism
Invariably, object based storage was designed to exploit the increasing capabilities of storage devices, and replacing traditional block interfaces with objects is a major breakthrough.
By Syed Raza